Last updated on 02 February 2023.
2022 was a roller-coaster ride where classic sequels ruled the box office! But which Hollywood movie was most successful in 2022? Check below!
Highest-grossing 2022 Hollywood Movies in India
With 3 movies from Marvel Studios, 2 from DC, a Tom Cruise adventure, and an Avatar sequel, Hollywood really revived itself.
Here is a list of the Top 05 best Hollywood films of 2022:
05) Jurassic World Dominion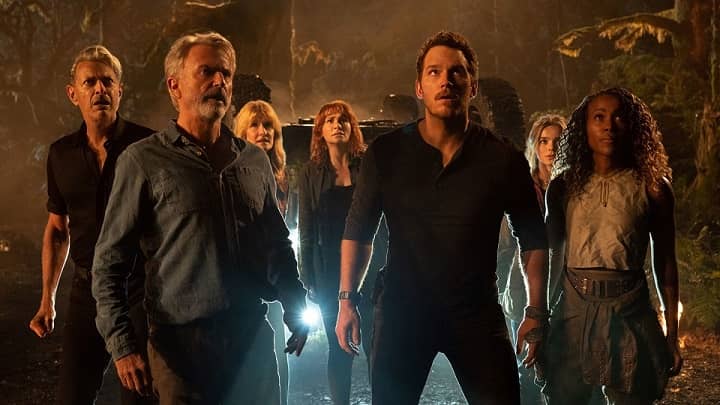 India Collection: ₹68 Crores
Dominion is the final chapter in the new Jurassic World series and 6th film in this saga. That's why they brought back the original star cast as well for this grand finale.
But the anticipation was curbed by the generally negative reviews. Still, it managed to cross $1 billion worldwide and made it into the top 3 biggest flicks in 2022.
India also loves such nostalgic movies, which even families love to watch with their kids on a weekend. That's why it made ₹68 crores in India, with a lot of it coming from major cities.
04) Black Panther Wakanda Forever
India Collection: ₹69 Crores
After the first Black Panther became a massive success, it was thought that Wakanda Forever will follow the same.
While it did with good box-office numbers and good reviews, it didn't manage to gross $1 billion. But we know that Marvel has a big fanbase and that's why it managed to earn ₹69 Crores in the Indian Market.
A big reason for this was the lack of a big movie hero (RIP Chadwick Boseman) and the declining marvel quality with the previous 2 movies (Doctor Strange 2 and Thor 4).
Full Report: Black Panther Wakanda Forever Box-Office India
03) Thor Love and Thunder
India Collection: ₹101 Crores
It's the negative reviews! That's the reason why Thor 4 was not loved by the fans. But still, it was able to enter the ₹100 crores club slowly. But looking at the fact that Thor is a favorite superhero, these are not the best figures.
It even didn't beat Ragnarok's worldwide numbers. Even in India, it was released one day early and got ₹64 crores in just the first weekend. But then, it started dropping. I Hope Marvel regains momentum in 2023.
Full Report: Thor Love and Thunder Box-Office India
02) Doctor Strange in the Multiverse of Madness
India Collection: ₹130 Crores
Doctor Strange 2 was hyped a lot with each new trailer, news, and rumor. The return of Supreme Strange and Scarlet Witch as a villain was something fans were really excited to see.
The advance booking was great and in the first week only, it made a century at the Indian box office. This is the power of Marvel fandom here. It even got more screens than Infinity War and people were expecting the first big MCU adventure after Endgame.
While the reviews among the fan community are mixed, the sequel collected ₹130 crores in the country.
Full Report: Doctor Strange in the Multiverse of Madness Box-Office India
01) Avatar The Way of Water
India Collection: ₹376 Crores
The second part of the biggest movie of all time will definitely go on to make some records. Avatar 2 was the highest-grossing Hollywood movie of 2022 in India. It is also the biggest movie worldwide for the year.
The amazing visual effects were a big reason behind it and the overall idea of watching such a spectacle only on the big screen was the main reason behind the numbers.
Also, check the highest-grossing Hollywood movies in India of all time.
It collected ₹127 crores only on the first weekend. But it didn't stop there. The daily figures were above ₹10 crores for the first 10 days.
Then, the Christmas and new year weekends contributed a lot and it surpassed ₹300 crores, the second time for a Hollywood film in India, after Avengers Endgame.
Full Report: Avatar The Way of Water Box-Office India
Takeaways
So now you know about the top 5 Hollywood movies in India for the year 2022. Now, we need to see which flick from next year will be on the list!
And if you don't know who I am? I am Ranish Chauhan a.k.a. Fulmino Fan, and I love Marvel & DC Superheroes and Sci-Fi movies. You can also check my YouTube channel for amazing videos in Hindi.