Last updated on 25 June 2022.
It's time for a desi superhero to rise in the latest MCU series. And to make it more interesting, 'Ms Marvel' cast has some amazing actors from India and Pakistan!
Indian & Pakistani Cast in Ms Marvel
Kamala Khan aka Miss Marvel made her debut in comics in 2014. She was an instant hit that resulted in her getting a solo feature in just a few years.
And when they announced that she is getting her own show, the studio added some Indian and Pakistani actors to accompany her. We compiled the list of all these actors in this list:
01) Farhan Akhtar (India)
Bollywood superstar Farhan Akhar is now confirmed to be part of the Ms Marvel series on Disney+. However, what character he is playing is still not disclosed.
The rumours of his casting have been circulating since the start of 2021 but it was confirmed by Deadline in May 2022. The actor said that he is "grateful" for this opportunity.
Farhan is a successful director, actor, producer and singer in the Hindi film world. He is notable for depicting Gold-medalist Indian sprinter Milkha Singh's life in the biopic 'Bhaag Milkha Bhaag'. Other big films in his portfolio are Zindagi Naa Milegi Dobara, Rock On! and Wazir.
But he is not the first guy from the country in this universe. Since Eternals was released some months before this series, Harish Patel is the first Indian actor in MCU.
02) Fawad Khan (Pakistan)
Fawad Khan has made it official that he will be joining the MCU. In an interview with Film Companion, he accepted that he is part of the Ms Marvel series but he can't tell much about it.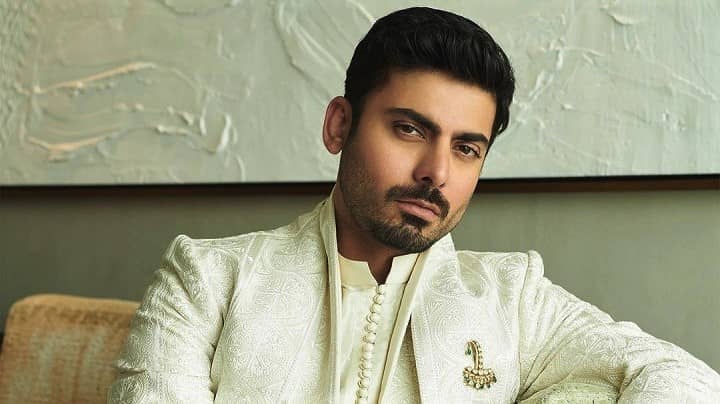 Details about his character are currently kept under wraps, but rumours suggest that he is going to have a cameo as Kamala's great grandfather in a flashback scene.
Khan became a beloved star in Pakistan after he appeared in lead roles in TV shows: Zindagi Gulzar Hai and Humsafar. These shows made him so popular that he got his break in Bollywood, where he was in 3 major movies including Khoobsurat, Ae Dil hai Mushkil and Kapoor & Sons.
His inclusion will definitely hype this show in the country, but the problem is that Disney+ is still not available there. That is why they are releasing Ms Marvel theatrically in Pakistan from June 16.
03) Mohan Kapur (India)
Mohan Kapur is playing the character of Kamala's father Yusuf Khan in the Ms Marvel series. He has been working in the Bollywood and Hindi TV industry for 30 years. This is the perfect role for him, he even shot the audition video with his daughter.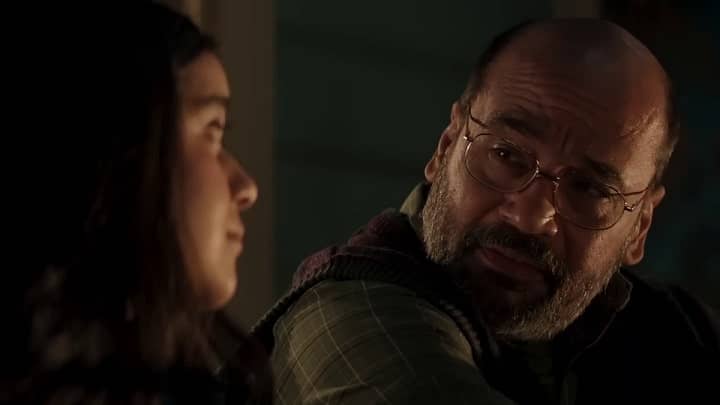 His acting career started with 1992's Saanp Seedi serial on Zee TV. Then, he appeared in Hindi movies like Hate Story, Bodyguard, Happy New Year and Jolly LLB. The last major role he did was in Disney+ Hotstar's series 'Hostages'.
Mr Kapur is also a known Hindi dubbing artist. Most fans will remember that he lent his voice for Bane (Tom Hardy) in The Dark Knight Rises and Red Skull (Hugo Weaving) in Captian America The First Avenger Hindi versions.
But he is most famous among fans for being the Hindi dubbing artist of Doctor Strange in the MCU movies. He last dubbed for this character in Spider-Man No Way Home but was not able to return for the Doctor Strange 2 movie.
04) Zenobia Shroff (India)
Zenobia Shroff is portraying the role of Muneeba Khan, the mother of Kamala Khan in the show. She has also confirmed that she and Mohan Kapur will return in the movie 'The Marvels', coming out in 2023.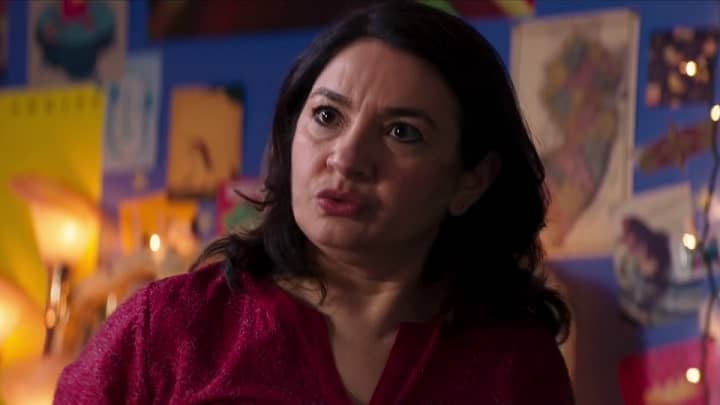 She also started her acting career in Mumbai but later moved to New York where she was a Broadway theatre performer for a long time. Her only major Bollywood role was in Ekk Main Aur Ekk Tu starring Kareena Kapoor.
05) Nimra Bucha (Pakistan)
The character played by Nimra Bucha in Ms Marvel is named Najma. Nimra is a Karachi-born actress who studied drama in New york.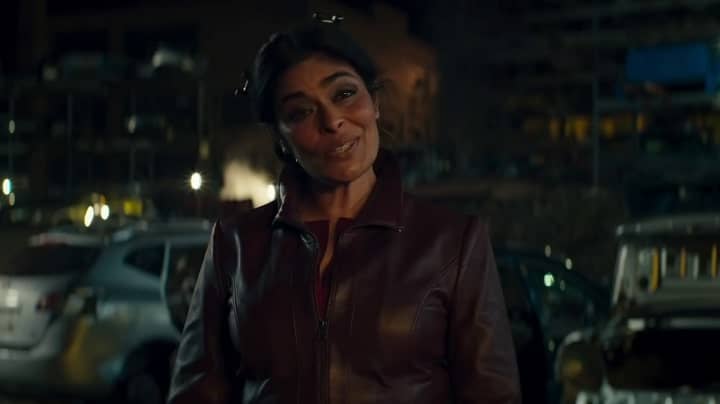 She has been working in Pakistani TV serials like Daam, Mera Yaqeen and Aakhri Station for the last 10 years. Also in 2020, she garnered a fanbase in India after her ZEE5 web series 'Churails'.
All this casting proves that this new MCU series is all about brown representation.
06) Samina Ahmed (Pakistan)
Samina Ahmad is portraying the role of Kamala's grandmother Sana. She is a veteran actress in the Pakistan entertainment industry.
Samina started acting in 1979 with TV series named Waris. Since that, she worked in many film and television series including Kis Ki Aayegi Baarat and Suno Chanda.
07) Mehwish Hayat (Pakistani)
Mehwish Hayat plays the role of Kamala's great grandmother, Aisha, in the Ms Marvel series. She has been a Pakistani actress since 2009.
Her biggest hits in the film industry are Actor in Law and Punjab Nahi Jaunga. Before that, she has done many TV shows at the beginning of her career.
Looks like she will have an important role in this Disney+ series also.
Other Indian-origin and Pakistani-origin Cast
While there are so many desi stars in the show, most other actors are also connected to India or Pakistan in some way.
Lead actress Iman Vellani, who is our superheroine, is a Canadian actress and daughter of Pakistani immigrant parents. The main villain of the show is played by Aramis Knight has Indo-Pak heritage.
Two more important supporting actors of south Asian descent are Saagar Shaikh and Rish Shah.
Marvel has also published that American stand-up comedian Azhar Usman is also part of this series in an undisclosed role. Azhar's parents migrated from the Bihar state of India.
Modern Family actress Anjali Bhimani is another known face who has joined this cast. Anjali is of Indian descent.
The show also has some amazing desi songs from India & Pakistan.
Matt Lintz, Yasmeen Fletcher, Laith Nakli, Laurel Marsden, and Travina Springer are cast members.
Ms Marvel will stream in India from 08 June on Disney+ Hotstar.
Takeaways
So now you about all the confirmed actors from India & Pakistan, who will appear in the Miss Marvel series. It will be great to watch them in this blockbuster show!
And if you don't know who I am? I am Ranish Chauhan a.k.a. Fulmino Fan, and I love Marvel & DC Superheroes and Sci-Fi movies. You can also check my YouTube channel for amazing videos in Hindi.