Yes, Zack Snyder's Justice League is releasing in India. But are you confused about when it will be released in India? What is the date & time? Which OTT platform will it be available in India to stream?
I will tell you the 2 best platforms to watch Justice League in India with a discount code to WATCH it for just ₹75. Let's find out!
Zack Snyder Justice League India Release Date & Time
It is now official that Justice League Snyder Cut release date in India is 18 March 2021. The release time is 1:31 PM if you want the exact time and can't wait for even a few seconds.
It is also confirmed officially that this movie will release on the same day and at the same time worldwide.
Tip: Start streaming this movie 1-2 hours later because there is a possibility of a technical error in the first hour due to a sudden traffic increase.
You can also watch this video on my YouTube Channel as well:
If you don't know why justice league is releasing again, here is a quick flashback: Zack Snyder was the original director. However, due to a personal tragedy, he had to leave the project and Joss Whedon handled the reshoots.
The original movie didn't do well and even fans didn't like it. But after a long fan revolution, Warner Bros decided to bring back Zack Snyder and let him complete his Justice League Cut.
Will it be released in Hindi?
Sorry fans, there is no official confirmation that the Justice League Snyder cut will be released in Hindi dubbing or any other Indian languages like Tamil or Telugu.
Watch it online or in theatres?
No, this movie will not release in theatres due to the pandemic lockdown. So, the option is only to stream or download it online.
Best OTT Platforms to Stream Justice League in India
In the USA, this movie is being released on HBO Max. However, since HBO Max is not available in India, Many Indian Fans were wondering How to watch Zack Snyder Justice League in India?
Some expected subscription platforms like Netflix, Amazon Prime Video or Disney+ Hotstar. However, it will not release on these platforms, and only be available to Rent or Buy Digitally.
According to the Official DC Universe Website, Justice League Snyder Cut will release in India on these OTT platforms: BookMyShow Stream, Apple TV and iTunes Movies, Google Play/ YouTube, Tata Sky, and Hungama Play.
Let's look at each platform:
BookMyShow (with Discount Code)
My favourite platform to stream this movie will be BookMyShow Stream. BookMyShow is a popular Movie ticket booking app that many people use and now there are also offering options for watching the latest movies directly.
The Rent price is ₹149 and the Download Buy price is ₹689. You can even pre-book this movie right now.
But you can watch it at ₹75 only. Here's how. If you never bought a movie on the BookMyShow stream, you can use coupon code: "PAYHALF" while purchasing this movie on BMSStream and it will give you 50% off. Here's the proof: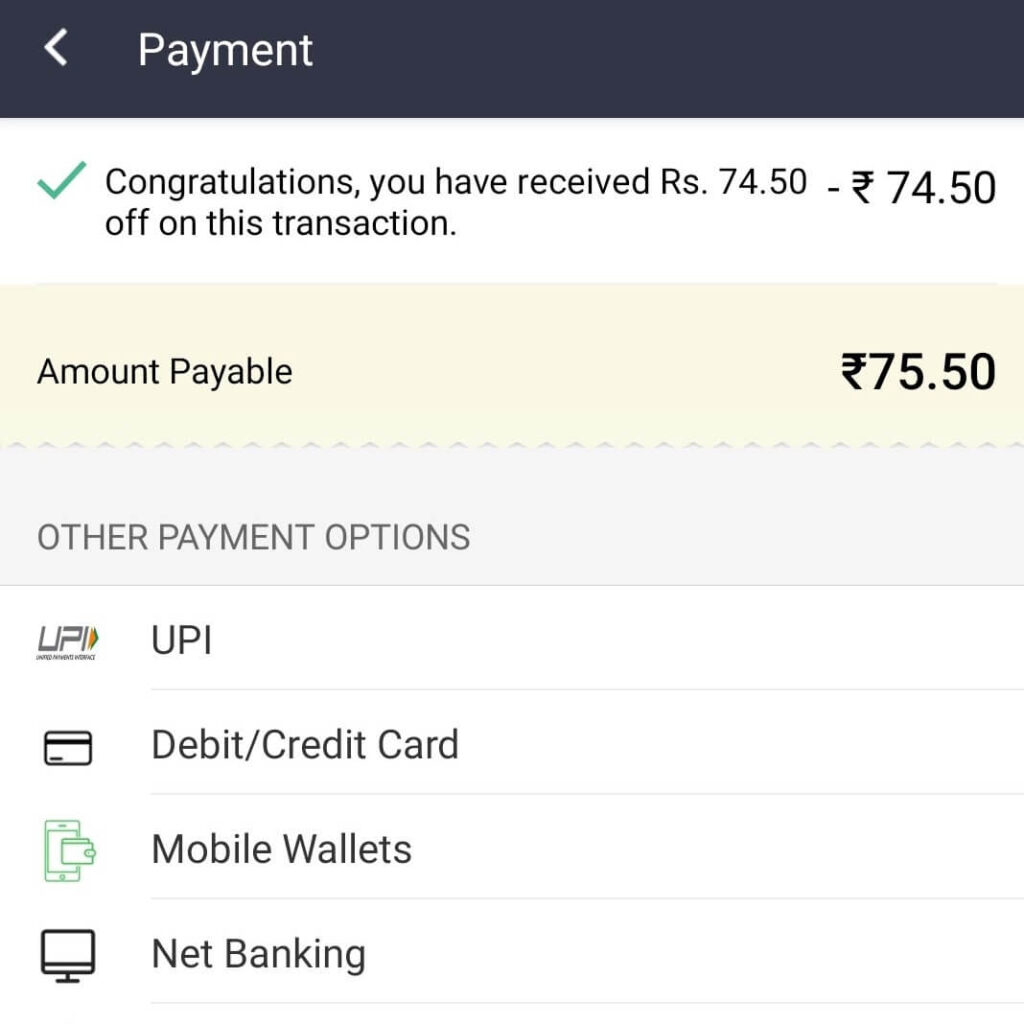 But there are two important things to consider before renting the movie:
The Movie will be available for 30 days after payment. If you don't watch it during this period, it will become unavailable.
If you start the movie (hit the PLAY button), you will have only 2 Days (48 hours) to complete the movie, otherwise, it will expire.
Important: BMS Stream only offers HD streaming, unlike 4K streaming on HBO Max in the USA.
Tip: I will advise you not to buy this movie because it will ultimately get released on some platform like Netflix or Amazon after a few months.
Google Movies & Apple Movies
My second recommendation will be Google Movies & Apple Movies. Currently, there is no information on price, date, time, and video quality.
Since these digital platforms are available on most smartphones, it will be easy for you to buy or rent them here.
HungamaPlay
It is an online video-on-demand platform in India. Zack Snyder Justice League will be available on HungamaPlay for Rent only at ₹150. There is no option to buy this movie. Keep in mind that this movie should be purchased separately, it will not be a part of regular subscription plans.
Tata Sky
The movie will also be available for Tata sky subscribers. The rental charge is ₹150.
Takeaways
The runtime of the Justice League Snyder cut is 4 hours long. I already told you that it will be released on Thursday afternoon. The next day you will also get The Falcon and The Winter Soldier on March 19 in India.
And if you don't know who I am? I am Ranish Chauhan a.k.a. Fulmino Fan, and I make videos about Marvel & DC in Hindi. You can check my YouTube channel for some amazing videos for Indian SuperHero Fans.